What's The Big Idea?! 48-Hour Launch
Hear about KEC's annual competition straight from previous contestants and mentors.
KEC talked with previous WTBI contestant, Samantha Lane of Origami Day, and WTBI mentor, Jeff Gotcher of ResQue, to get their takes on the weekend-long accelerator program. Check out what they had to say about their experience with What's The Big Idea, and what they got out of the weekend.
Interested in participating in What's The Big Idea? Applications close Wednesday, Feb 6th at midnight, so apply today!
Please describe your WTBI experience – what was it like and how was it helpful to your business?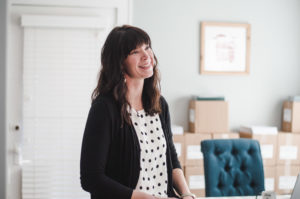 Samantha – My experience was a whirlwind of awesomeness! It was honestly like drinking from a water hose, but was still so helpful because I made six months of progress in three days. Although I put in HOURS of work, I was energized the entire time by the talent, atmosphere, and anticipation of the finale. It was truly the kick out of the nest my business needed to go from idea to reality.
What was your main focus for the weekend? (Marketing, logo, web dev, etc.)
Samantha – I was much farther behind most of my peers that weekend, so my focus was doing as much as I could in a short window of time. I started the weekend with a folding piece of paper, strong passion and vision, and a gmail account. By the end of the weekend I had a new name, logo, website, social handles, growth plan, and more.
What is your business?
Samantha – Origami Day. It's a lifestyle of balance and the tools to maintain it. Through individual consulting, team training, and unique time management tools, I help people to be present in their lives without compromising productivity.
How has your business changed since participating in WTBI?
Samantha – I have added a few revenue streams and cut some (including the subscription box component that was a big emphasis in WTBI). I have updated my marketing to better reflect the brand and found more confidence in sharing how my personal story prompted me to start this business."
Jeff, what is your background?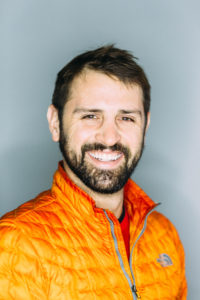 Jeff – My background is operations mixed with software development. I am a co-founder of Resque, a software company that helps social media managers.
Who did you mentor / work with during What's The Big Idea?
Jeff – I mentored Michael Newton, the winner of WTBI and founder of Swarm.
What was it like to work with Michael?
Jeff – Michael had a general concept and a target demographic that I had a strong connection with so it was a natural fit. He knew he had something but he needed to flush out things that needed to be addressed from an operations perspective. Fortunately, KEC had specialists that would come and help us figure out how a particular piece fit into Michael's business. Once we had all the pieces together we focused on how to make SWARM scalable.
What did you and your team mainly focus on during the course of the weekend?
Jeff – I asked Michael when we started working together, whether he wanted to win the competition or build a business. Fortunately both happened over the course of the competition. The entire weekend, our team looked at what Michael's business would look like well after the competition. I would consider it successful because Michael's business is still up and running to this day.
Do you have any advice for someone applying for WTBI?
Samantha – Just do it! Even if you aren't sure about your idea, put it out there and see what happens. If you are lucky enough to be accepted, take it all in and take it seriously. Be open to every suggestion, but sift everything through your filter. Trust your gut and trust your talent. The value of the experience depends on what you put into it. If you are willing to show up and work hard, it will be well worth it, regardless of that final pitch.
Jeff – Only apply if you are serious about being successful beyond the competition. If you are accepted, listen to your mentors because they are looking out for your best interests.
Why should someone apply for WTBI?
Samantha – WTBI is a great way to move an idea to the next level. No matter what stage of the business you are in, there will be something to help you. Even if you don't win the financial grand prize, the weekend itself is invaluable.
Jeff – If you have a good idea and want to make a difference in Knoxville, apply for WTBI. It's a great way to engage the community.
About What's The Big Idea?!
Ever dreamed of being on Shark Tank? Have that great idea that your mom loves, but you haven't told anyone else? Know you've got the next big thing? "What's The Big Idea?!" is the event for you. Compete to win up to $10k in expense reimbursement in a 48-hour weekend business pitch competition. WTBI is Shark Tank meets Lock-In with $10k dollars on the line.
Timeline:
Jan 16th – Applications Open
Feb 6th – Applications Close
Feb 13th – Selections Made
March 1st – 3rd  – Competition
March 3rd – Public Pitch Competition + Finale