5 BIG IDEAS. 5 BANDS. $10,000 ON THE LINE. 
This year's virtual competition brought together five teams with five big ideas, along with a little help from some of Knoxville's most loved bands to create a live-streamed experience like none other. Hosted by our own Chris McAdoo (with a few special guests!) via Lunchpool, the event brought together some of Knoxville's finest, most creative ideas to life on April 11, 2021 and the competition was FIERCE. A BIG, well-earned congratulations goes to our winner, Leviathan Aquarium Automation, founded by Brandon Schrieber! 
Watch the whole event right here!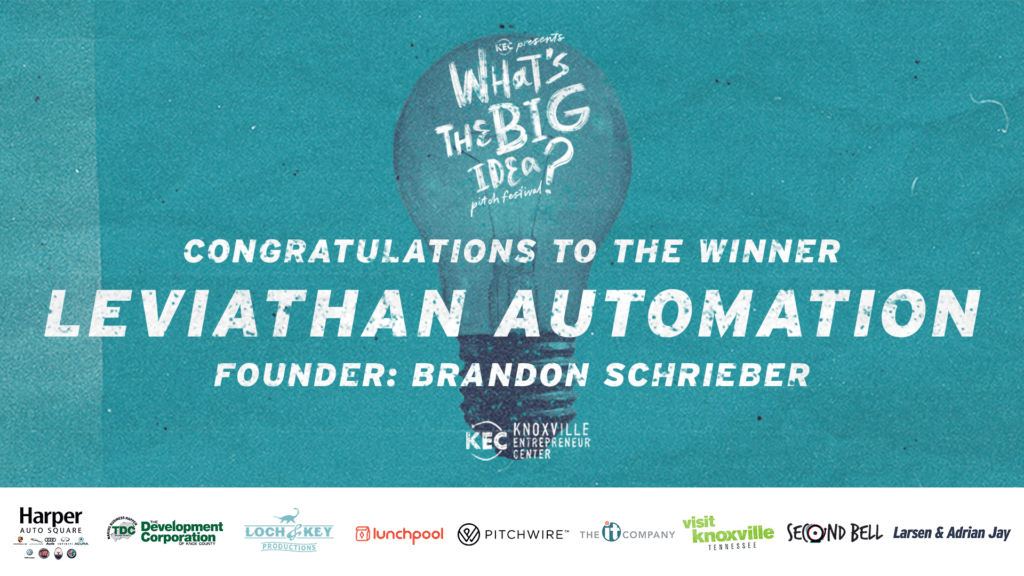 "WTBI was one of the most amazing experiences of my life! The amount of highly talented people that took time out of their busy schedules to mentor me through the process was unbelievable. Patent attorneys, graphic designers, successful founders of their own companies, & more came together to help take my fledging idea & give it wings.
Even if I hadn't won, the entire WTBI process had already been IMMENSELY helpful. Sure, I would've been disappointed for the night. But in the morning, I still would have woken up with new connections, ideas, & opportunities. I've got a fleshed out business plan, a killer new logo, & a group of mentors that are invested in my future success.
All of that bring said… Winning was awesome!!! It's super gratifying to see all the hard work from me & Kristine over the past 2 years pay off. Winning the competition wasn't the first step to success & it's certainly not the last. But it's a HUGE step in the right direction that will help in so many ways. The prize money, the exposure, the continued support from KEC- all of it!
Everyone on this year's (virtual) stage did an excellent job, I'm excited to see where we all wind up in 5 years. Hopefully mentoring the next batch of WTBI hopefuls with the experience from our own successful startups!"
…"What's the Big Idea Pitch Festival 2021 winner, Brandon Schreiber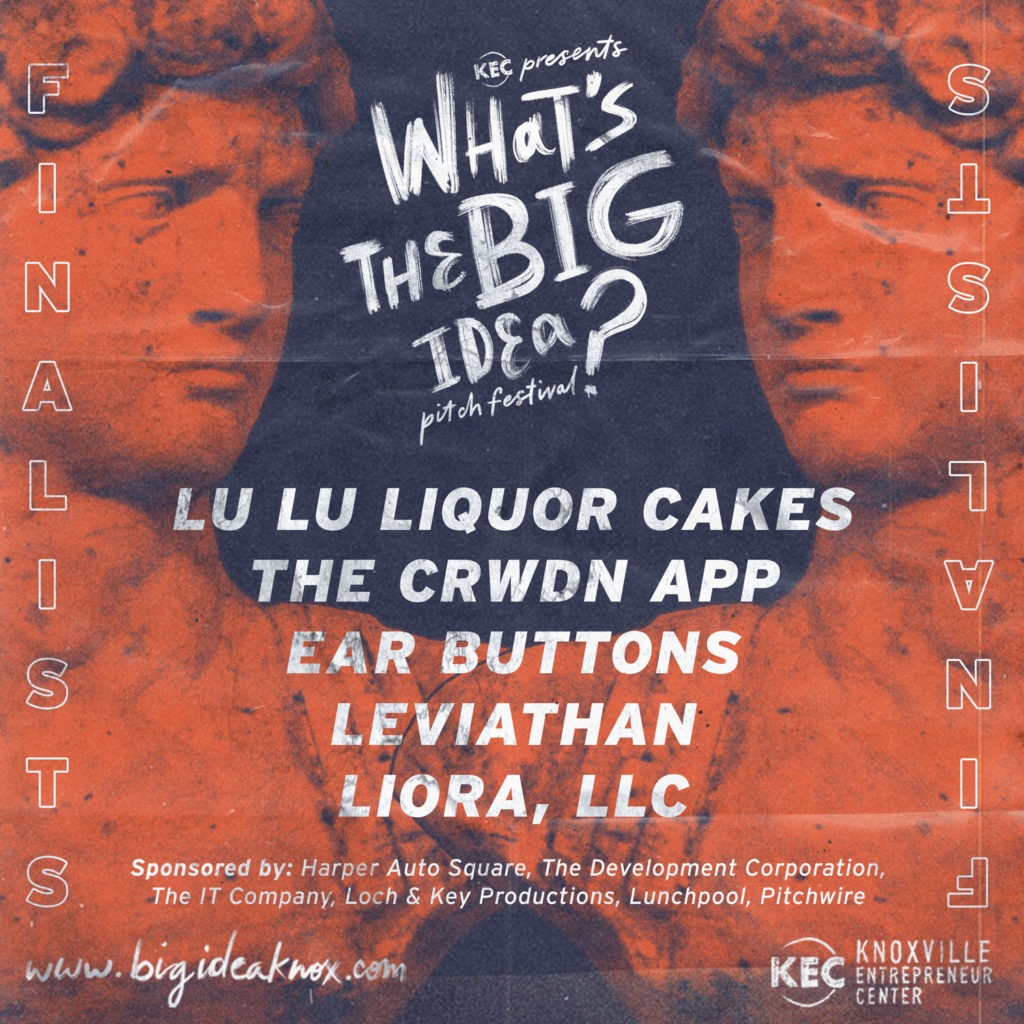 Over the last few weeks, including over 3000 public votes and intense internal deliberation these FIVE finalists were selected to participate in the Shark Tank/ Accelerator-style competition. Each finalist had 5-minutes to "pitch" their big idea, and another 3-minutes to answer questions from the judges. The winning idea advances to the Knoxville Entrepreneur Center's CO.STARTERS Program and takes home $10,000 in business launch reimbursement costs after completing the program
Lu Lu Liquor Cakes
The Crwdn App
Ear Buttons
Leviathan Affordable Aquarium Automation
Liora, LLC.
A big thanks to our judges (who DID NOT have an easy job):
Ashley Capps, founder of AC Entertainment
Angelique Adams, Author and Chief Innovation and R&D Officer at Aperam
Harry Boston, Founder and President of Boston Government Services, LLC.
"We know folks are getting tired of being online, so we thought long and hard about how we want to transition our event into a great virtual experience that is both familiar and fresh, and engaging for everyone involved," says KEC Operations Director, Delaney Boyd. "I'm excited for the changes we made, and for the new elements we brought to the event everyone knows and loves." 
But wait…there's more: 
One lucky viewer got to take home the "Ultimate Knoxville Staycation" from our friends at Visit Knoxville
* One night stay at Hyatt Place Downtown
* 6 rentals with shoes at Maple Hall
* 2 passes for Navitat
* $20 Gift card from KBrew
* Tour for six from Knox Brew Tours and $25 gift card from Knox Brew Hub
* Gift card from Sweet P's Barbecue
* WDVX 20th Anniversary Collectible Book
* Local swag from Riot Printing 
* #knoxrocks merch from Honeymouth
And of course, thanks to our sponsors!