What's The Big Idea 48-Hour Launch: Congratulations SWARM!
Well folks, one of our favorite weekends of the year has come and gone. The KEC team is so proud of all of the awesome work done this weekend by the six teams and their mentors.
On Friday evening all of the teams gathered together to present their initial pitches to the mentors for two reasons: 1. To compete for the mentors' help, and 2. To put their ideas in from of the mentors and set a starting point for the weekend. Over pizza and beer, the mentors met and deliberated in a white elephant-esque game to decide which team they would be working with for the weekend. After the team and mentor combinations were set, everyone got to work!
Check out the video recap of the weekend:
"What's the Big Idea is an amazing opportunity to make months of progress in one weekend," said Jonathan Sexton, COO at the Knoxville Entrepreneur Center. "We give these entrepreneurs access to the best business talent in the region for 48 hours. It's exciting, it's exhausting, and it's a ton of fun."
Fast-forward 48 hours to Sunday evening. The six teams were giving their final pitches for an audience of over 150 at Scruffy City Hall. Each team had six minutes to be the champions of their business and pitch their ideas to the judging panel.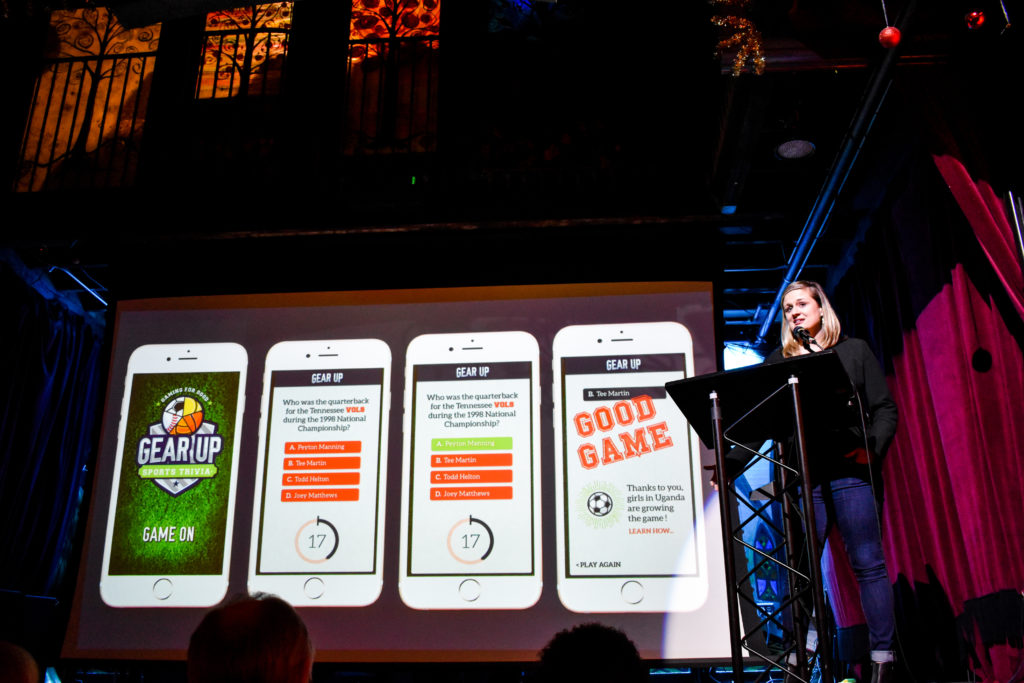 The judges included: Dr. Angelique Adams, a chemical engineer with 20 years of experience in operations, supply chain, and innovation; Bob Wilson, President of RDI Technologies, a Knoxville-based company focused on image based solutions for industrial structures; and Eleni Stratigeas, Senior Vice President at Discovery Network with 11 years of experience at Scripps Networks as the lead acquisitions attorney. To say we had an all-star panel of judges would be a HUGE understatement. 
The six teams competing included: Electro-Active Technologies, SWARM (formerly Volfluence), Gear Up (formerly Tribe Rising), Skylight (formerly Houselink), Note-ster, and Inky Boys Soap Company.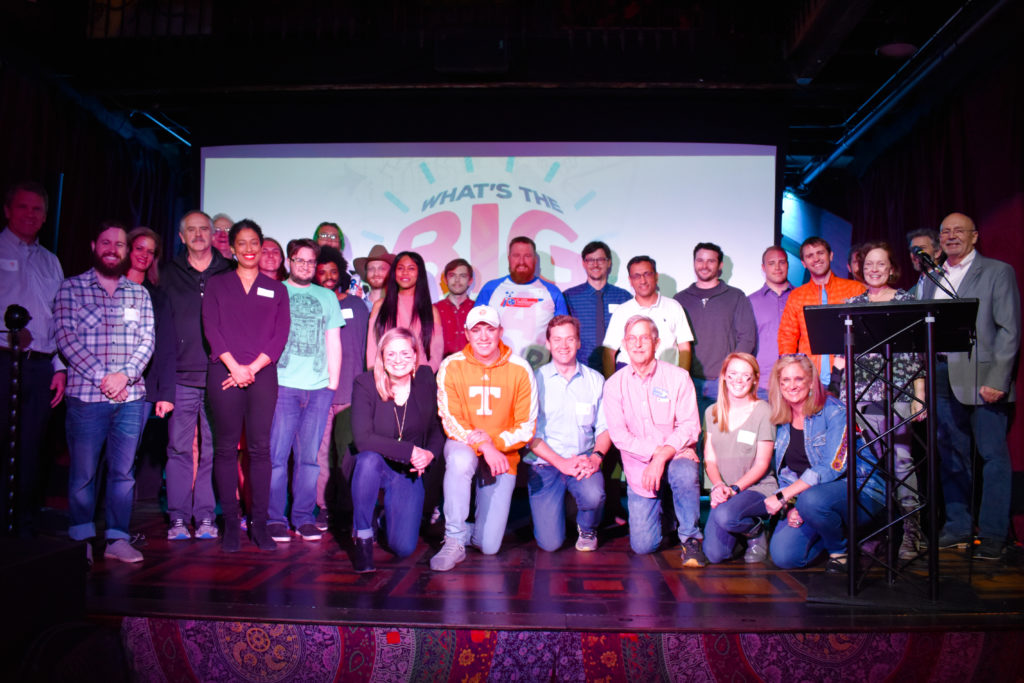 "This year's group of finalists were really great," Sexton said. "As a whole, the ideas represented a unique cross-section of industry sectors, and even more importantly showcased a variety of communities that make our city great."
While every business brought their A-game, in the end only one team would win the prize. The winner was announced, and SWARM founder Michael Newton walked away with the Big Idea Launch Package, which includes access to $10,000 in startup reimbursement costs, office space, and complimentary business services. 
Michael says, "The WTBI event has been the most educational business event I have ever attended. KEC brought in a rockstar team of mentors to work with me and my team. We had incredibly successful entrepreneurs, consultants, programmers, and designers to help us develop our business and shed some light on the path ahead."
Each team walked away with countless hours and thousands of dollars worth of mentorship, business development, and technical assistance. In its 10th year now, What's the Big Idea has become an incredibly valuable resource for local startups to gain months of traction in a matter of hours (literally).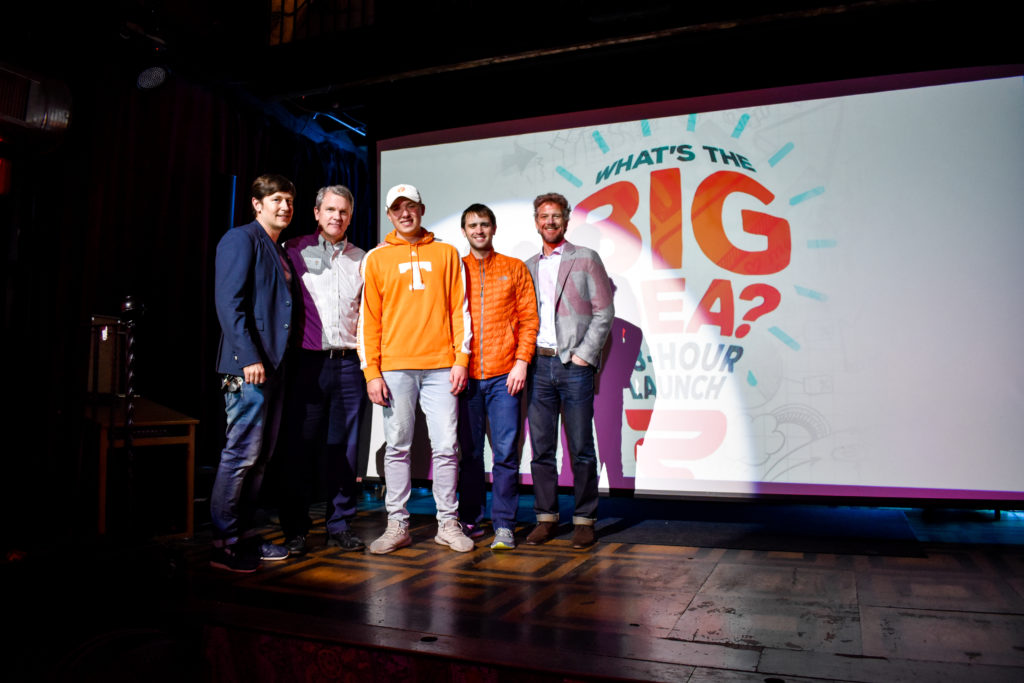 What's the Big Idea 48-Hour launch was presented by The Development Corporation of Knox County,  the Knoxville Entrepreneur Center, and Harper Auto Square. We want to thank them greatly for their contributions. Without them, this event would be impossible. 
The KEC team had such a fun and busy weekend! Congrats to every single team that participated, and we're already looking forward to next year's competition!