With the holidays right around the corner, we thought we'd put together a series of gift guides for all the important people in your life. This first guide features home goods & decor from shops and artists in Knoxville area. We're all for supporting our local businesses! Stay on the lookout for the next gift guides coming soon!

Downtown Knoxville Map Tea Towel – Rala
This adorable tea towel is perfect for the native Knoxvillian or someone new to the area! Snag it from Rala online or in-store!
Dual Beer Glass – Pretentious Glass Company
How cool is this?? Mix your favorite beers in one glass! This is perfect for the beer consumers. You can buy this awesome glass online or in the store in the Old City.

Plant Lady Mug – Vagabondary
We love this mug immensely, not only because it's SO cute, but also because Maranda (our Creative Director) designed it! This mug is perfect for the plant ladies in your life. You can order it online.

Mountain Wood Cutout – The House Crafts
Bring the mountains inside with this lovely wooden piece. This can come in two different sizes (8 x 11 and 13 x 22). It makes the perfect addition to an empty wall in your home or apartment! You can buy the piece online.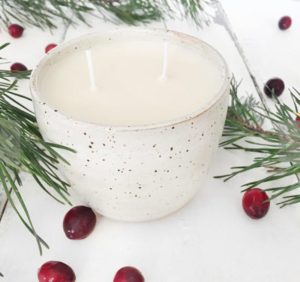 Orange & White Fir Farmhouse Candle – Ful Candle
This is a beautiful candle that, besides smelling amazing, will also go with any home decor style. This would make a great gift for a coworker or friend! You can purchase this candle online.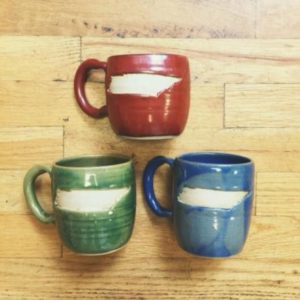 State of Tennessee Mug – Rala
Again, we LOVE mugs, and you really can't go wrong with gifting someone a mug. These adorable mugs are the perfect way to rep some TN pride. You can purchase one of these mugs online or in-store at Rala.
Stay on the lookout for our next gift guide in the coming weeks!