---
8.24.2021, Knoxville, TN: Local entrepreneur, research specialist and "Let Her Speak" platform founder, Catherine Porth, has been named Director of Insights and Development at the Knoxville Entrepreneur Center (KEC). 
With more than 12 years working in business consulting, sales development, corporate training and insights research, Porth takes on a full-time role as part of a new 2021 KEC initiative that's making a greater strategic impact within the entrepreneurial community. Jim Biggs, KEC Executive Director, said her experience in creating feedback systems and implementing data-enabled strategies will ensure KEC's programming and activities successfully address the needs of the entrepreneurial ecosystem they serve, and he's confident she'll provide the business accelerator with meaningful insights and new programming to maximize the center's regional impact.  
"We want to improve the ability to meet the needs of the Knoxville entrepreneurial community at all stages of business, and we feel Catherine's expertise in providing insightful analytics and executing strategic initiatives is exactly what's needed to help make that happen," Biggs said. "Catherine has worked in a wide range of industries…from workplace design to financial services to technology startups. And for every role she's had, it's clear she takes on 'an owner's heart,' because she's been there and has lived that herself. She's effective in working with entrepreneurs for many reasons, but particularly because she's also 'worn all the hats' that it takes to build a business from the ground up." 
Porth holds a bachelor's degree in marketing and entrepreneurship from the University of South Carolina Darla Moore School of Business, and a master's in business administration from the University of Tennessee Haslam College of Business. She says one of her first priorities is to determine and implement an ecosystem engagement platform to manage KEC's programming, measure its impact, and deepen its community connections and partnerships with targeted organizations, businesses, institutions, and government agencies. 
 "I believe we're on track to build an even stronger foundation that allows us to dream big about what our community could be in five, 10, or 20 years from now," she said. "We'll build new ways to engage, to execute best practices, and to better align/expand our reach within the diverse entrepreneur-led ecosystem we're serving." 
 The Iowa native has been affiliated with KEC for several years, serving as lead facilitator of its CO-STARTERS program, and for the last four years has been a vital part of the Women in Entrepreneurship – Knoxville group sponsored through the KEC, serving as one of its co-administrators. Porth founded the "Let Her Speak" organization in 2017 with the help of KEC and will continue to run its programs and platform under the Center's sponsorship. Through the organization, Porth curates women-empowered events, conducts female-focused research, and develops personal-growth workshops. Through community, research and education, she believes more women will rise to leadership positions.
Contact Catherine at catherine@knoxec.net  or follow her on Instagram: Instagram.com/letherspeakus and Linked In: linkedin.com/in/catherine-porth/
---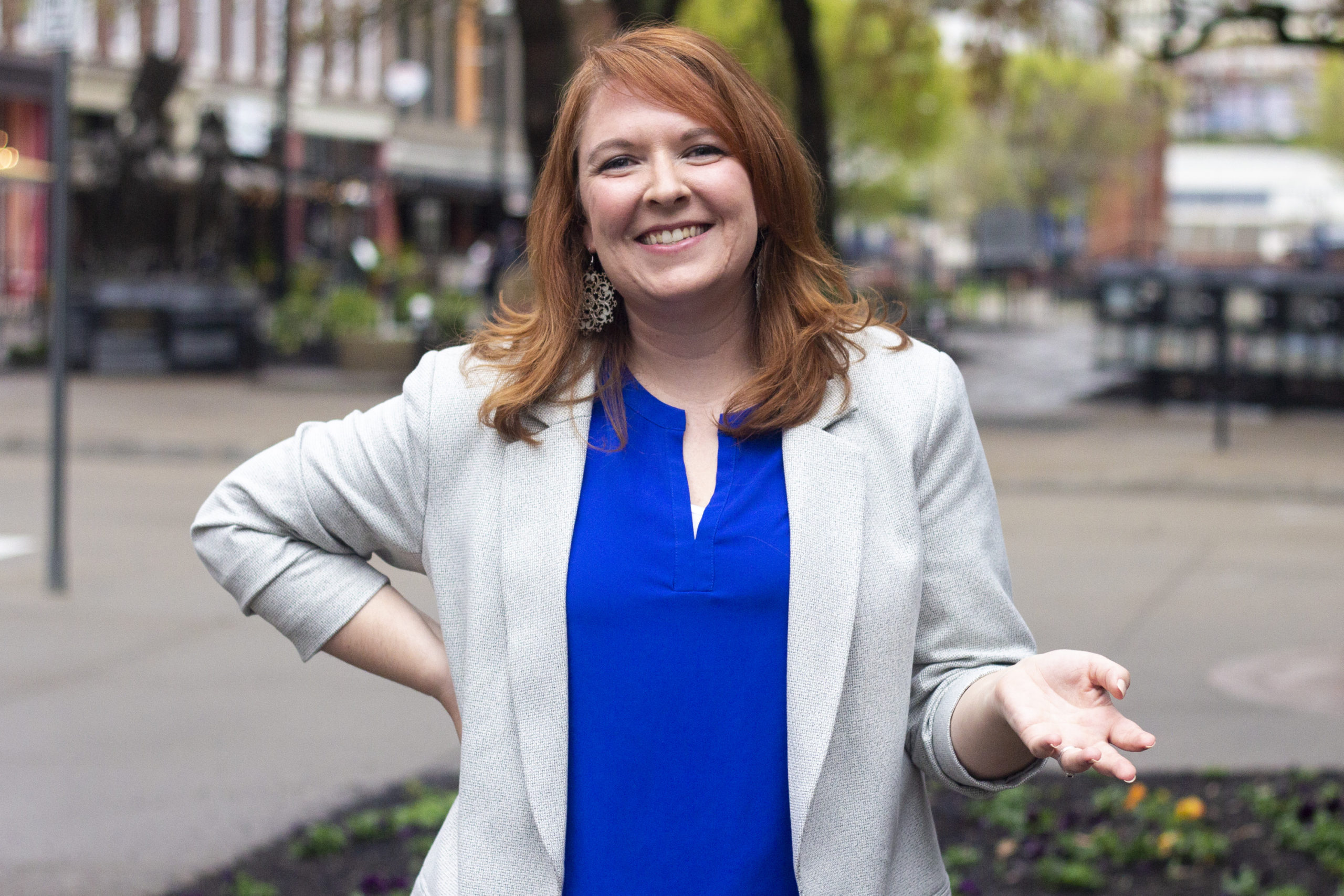 Knoxville Entrepreneur Center is a business accelerator located in downtown Knoxville, Tennessee, dedicated to changing lives through entrepreneurship. KEC's mission is to create a thriving entrepreneurial community that is accessible, diverse, and sustainable to become the most founder-friendly city in America. Learn more at knoxec.com