This past month, 13 entrepreneurs and founders participated in Brandcamp, a KEC program which provides entrepreneurs with the tools and knowledge necessary to develop a successful brand plan. The business owners and founders heard from a variety of guest speakers and panelists, who imparted their knowledge while candidly discussing branding topics with facilitator Chris McAdoo.
Brandcamp was broken up into four different sessions, each complete with activities and conversations with many guest speakers. Session one focused on the basics of branding and participants heard from guest speakers Courtney Hendricks (The Maker City) and Bailey Foster (Real Good Kitchen).
"A brand is expectations. It is the experience that people have when they interact with your business, the way they feel when they think about those interactions – what they come to expect," Hendricks said. "A brand is not just a logo, colors, and some imagery – It's what people think about you, about your business. Control the narrative as much as possible. Tell your story the way you want it to be told."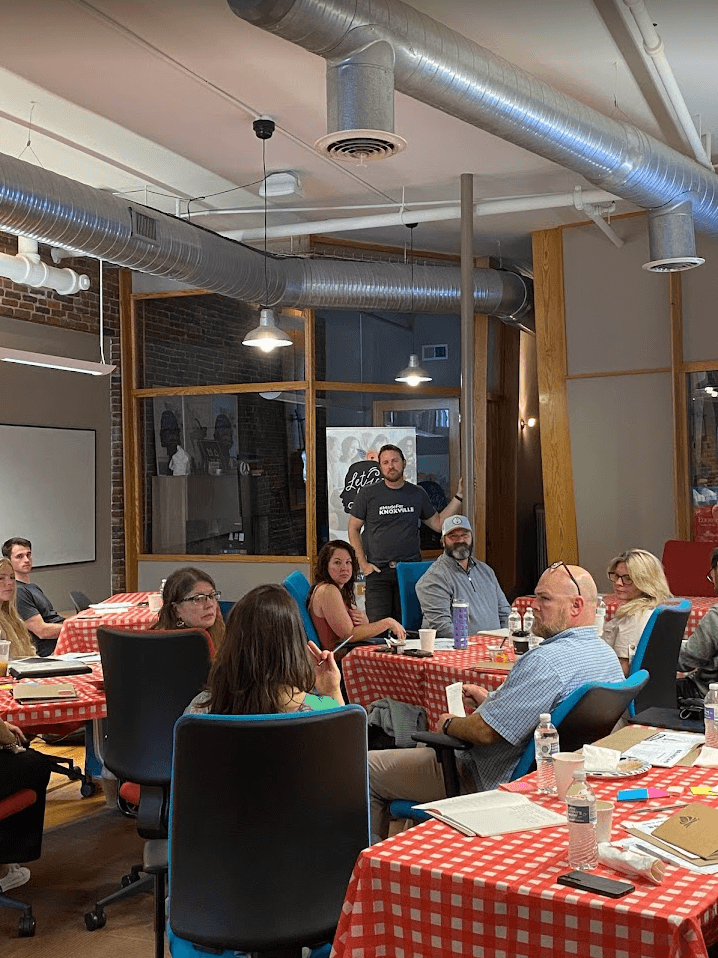 After going over the eight elements of branding, participants worked on defining their brand personality. TravL founder David Schwall and The Mighty Wig entrepreneur, Siobian Jones, expressed that part of their brand's personality is trust. Many others conveyed that their brand was approachable, niche and even bold. This activity got the participants ready to transition to the second session, which focused on their audiences.
Hendricks reminded attendees to "know your audience, as well as you know yourself. Know how to speak to them."
Chrissie Batts, founder of Mama Bear Sweet Treats, worked to define their primary and secondary audiences. While working through the activity with the group, they were able to narrow down their target audience by defining their values.
Facilitator Chris McAdoo emphasized that "knowing your customer is just as important as knowing yourself! Your primary audience is the decision maker, or the person who "signs the checks". The secondary audience influences the decision maker."
Throughout the day participants heard from more guest speakers such as social media expert Holly Rainey, The Thought Bureau's founder Judith Rosenberg and The Innovation Digital Agency's Damon Rawls.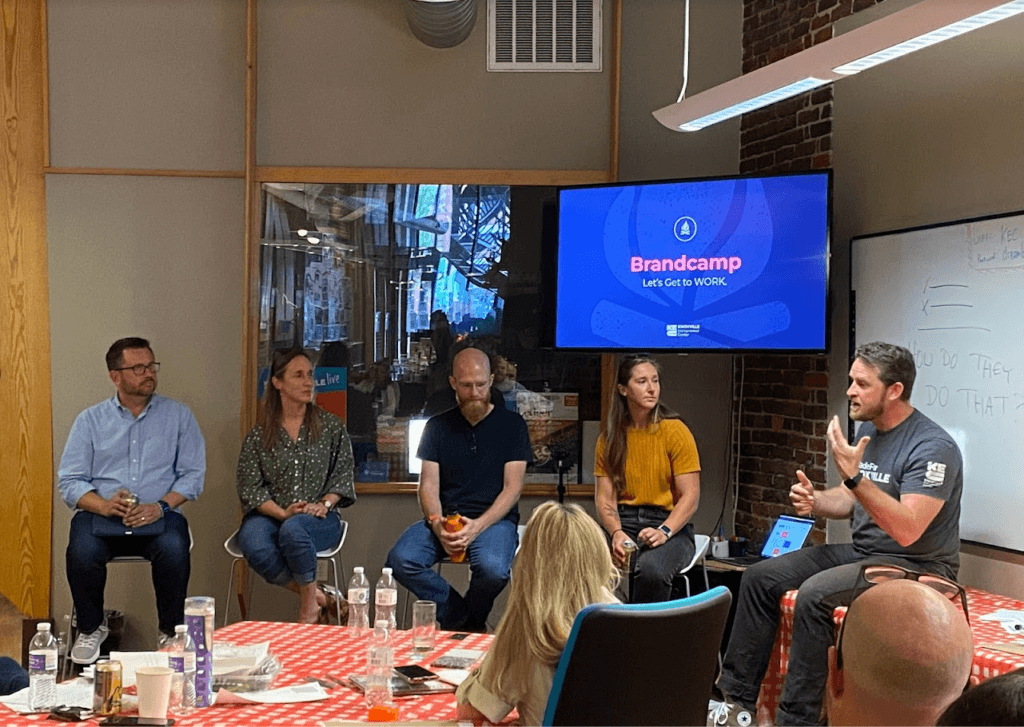 The final hour of Brandcamp was brought to a close by a panel discussion featuring Deanne Topping of Topping Consulting, Daniel Crask of the Brand Shepherd, Charley Sexton of MoxCar Marketing & Communications and Hannah Collins Lee of Second Mile. They discussed everything from their experiences building a brand, to answering all of the questions the program participants asked.
Amy Fletcher of A. Fletcher Strategies said, "I was very impressed with KEC's Brandcamp and thought it was well worth the fee and time invested. I do not have a marketing or branding background and found the material to be in-depth and challenging but also accessible. The facilitator kept things on track, so the day was productive, but everyone also got a chance to ask questions and discuss their business goals."