Brandcamp is a cohort program designed to help founders find their "why", and learn how to communicate that vision clearly.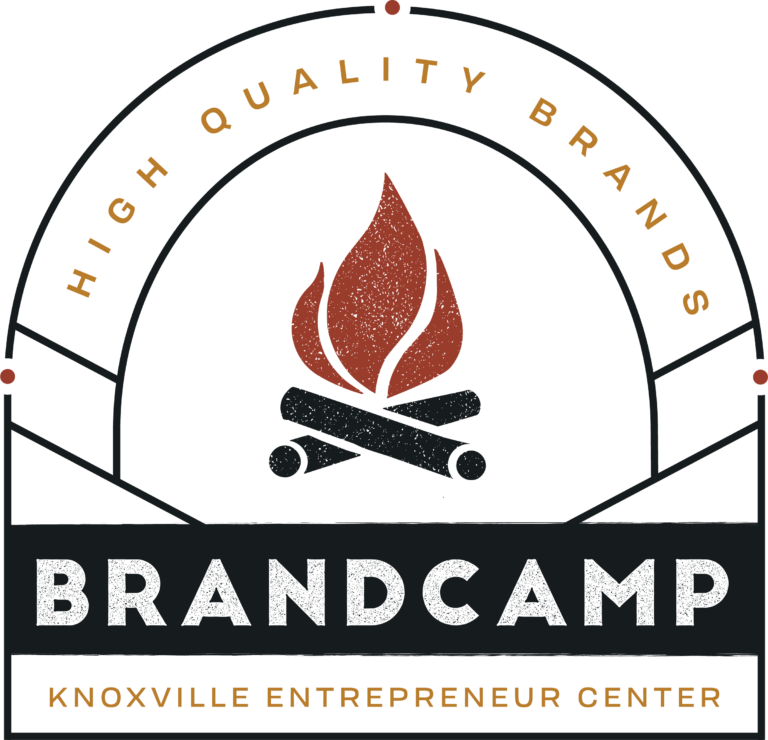 BRANDCAMP
Learn the ins and outs to come away with the marketing knowledge that actually matters.
Knoxville Entrepreneur Center has opened up applications for our Brandcamp Program – a one-day Day Camp hosted in-person this summer, led by marketing and branding experts.
Brandcamp leads local Knoxville companies through a series of class sessions and activities in order to help business owners and founders understand the process of brand planning, including market research, the development of a brand platform, customer discovery and the exploration of the customer journey, persona-based messaging and channel planning.
The objective of this program is to provide business owners and founders with a deep understanding of the importance of brand planning, and to equip them with the necessary tools and skills to develop a brand plan that will help set their companies up for success. 
The businesses that will be the best fit for the 2023 Brandcamp Day Camp are in the early stages of their business, maybe they're launching a new product line and need some guidance, or maybe they've started their business and now need to take a step back and review their existing brand. 
For more information about the program, please email info@knoxec.net
BRANDCAMP 2023

Day Camp Details
Application Deadline: Tuesday, July 18th, 2023
Program Date: Tuesday, July 25th | 8 AM – 4 PM
—
Location: Knoxville Entrepreneur Center | 17 Market Square, Suite #101
Lead Facilitator: Chris McAdoo, KEC Director of Strategy & Engagement  |  Check out Chris's LinkedIn Page. 
Program Topics: Branding Basics | Defining your Audience | Messaging, Voice and Content Strategy | Tactical Takeaways
Program Fee: $50
Please Note: We have a limited number of spots in this cohort in order to have as productive and collaborative of an experience as possible. We anticipate filling the class quickly. All further applications will be added to our waitlist.