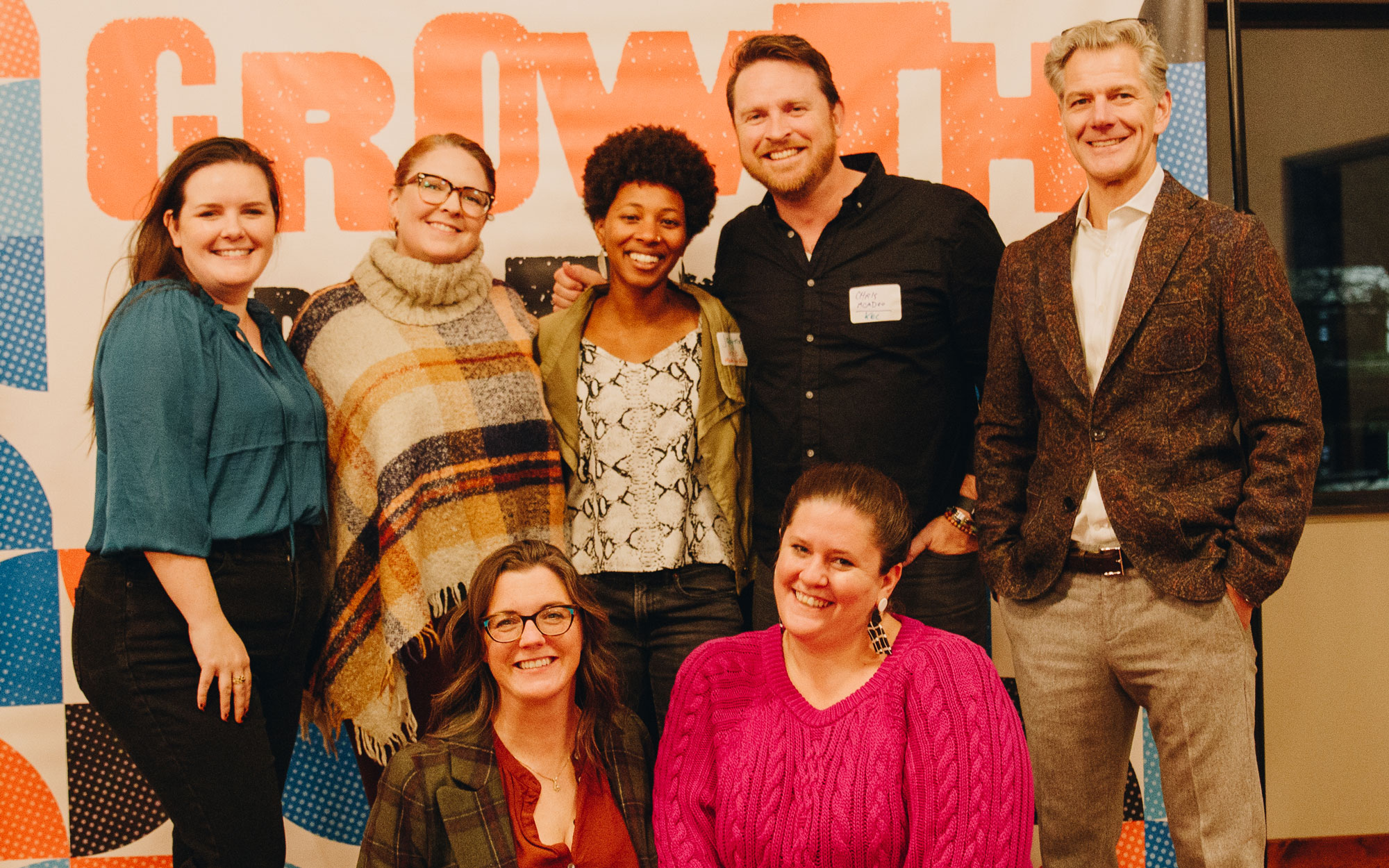 Knoxville Entrepreneur Center
Marketing + Communications Coordinator | Job Description
Knoxville Entrepreneur Center (KEC) seeks a full-time Marketing and Communications Coordinator. This position is an excellent introduction to the entrepreneurial ecosystem for an organized, detail-oriented individual who is passionate about the Knoxville community and is excited by meeting new people and helping businesses grow. The Marketing and Communications Coordinator will work collaboratively with the Operations Director, the Director of Strategy and Engagement, and the Director of Insights and Development. The Marketing and Communications Coordinator will report to the Director of Strategy and Engagement. This position is full-time. Some evening and weekend work might be required for KEC events.
Responsibilities
Responsibilities include, but are not limited to: 
Act as first point of contact for people that come through KEC's doors, call, or email. This role will be responsible for directing those people to the appropriate staff member or program and will be required to be in KEC offices at least two days per week (days will be coordinated with operations director)
Work with the KEC team to make KEC, and the KEC space more accessible and approachable to the public
Communicate with the other KEC staff members to create and send the weekly/bi-weekly newsletters for KEC, The Maker City, and Let Her Speak via Mailchimp
Coordinate communications for events with the social media manager and storytelling coordinator 
Manage event registrations and create marketing communications materials (media kits, press releases, email campaigns, etc.) 
Implement minor web updates on the KEC, The Maker City, 100Knoxville, and Let Her Speak websites
Assist with Canva graphics and templates for events, social media posts, sponsor proposals, etc. as needed 
Attend KEC, The Maker City, and Let Her Speak events as needed to assist and/or facilitate
Attendance and participation in weekly team KEC meetings 
Attendance in weekly The Maker City Meetings, and monthly TMC council meetings 
Other responsibilities and projects as assigned 
Qualifications
Minimum Qualifications: 
2+ years experience in related field 
An interest in startups and small businesses 
A strong desire to work in an open, collaborative, multicultural, high-integrity office 
Technology-minded: Comfortable with a variety of software, familiarity with database management, and strong motivation to learn how to operate new technology 
Proficiency in Google Suite with a clear understanding of Google Docs, Sheets, Slides, etc. 
Excellent verbal and written communication skills with the ability to convey critical and time sensitive information 
Exemplary interpersonal and customer service skills 
An ability to manage multiple projects simultaneously and address challenges in a collaborative and productive manner
Experience with Canva, and/or other design software 
Benefits
Following 60 days of employment, full medical insurance for the employee, including optical and dental is offered through KEC's employee benefit plan.
KEC offers a flexible paid-time off plan, which includes vacation and sick leave. 
Eligibility for a 401K fund  begins 2 months after your start date
---
Apply here: 
Job application
KEC communications coordinator job application
---
Knoxville Entrepreneur Center does not discriminate on the basis of race, color, religion, creed, ethnic or national origin, sex, disability, age status as a protected veteran or any other class protected by Federal or State laws and regulations and by Tennessee Board of Regents policies with respect to employment, programs, and activities.
Knoxville Entrepreneur Center is a certified 501(c3) organization. This institution is an equal opportunity provider.